BooksThe Mitzvah Exercise Handbook
Contact Danella Hesler to receive a copy of the Mitzvah Exercise handbook with a dvd included for $30.00
---
Back support boards for seats

The back support boards can be used in
any vehicle to increase support for your back.


Depending on the type of car and person's body boards can be used both on the back and bottom seat for support.

Sizes
11 x 12 = $50.00 each
---
i MRS from Swiss Bionics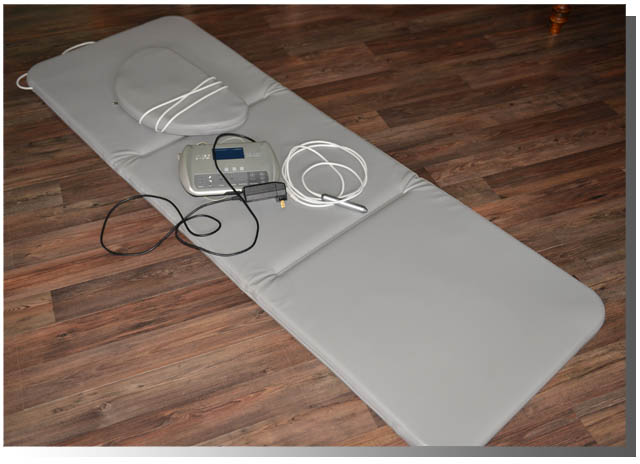 Improve well being with pulsating electromagnetic fields (PEMF).
Helps to:
improve circulation and immune system function
activate cellular metabolism and repair
aids in relaxation and detoxification
provides optimal overall vitality
supports faster rehabilitation for injuries
maximizes mental clarity, focus and productivity
Price $4650.00 - 6850+ depending on model package and attachments, there are several payment options website for the product is www.mediconsult.tv or swissbionic.com
Omnium model is $3899.00- $5195.00